What is the average price for a dress?
The price varies depending on the design and the fabric. For a bespoke creation, on average, this is around 3 000 € for a long dress and 1 000 € for a short one.
We also have other available designs that start at 1 500 €.
How long does it take to make a dress?
If you want a bespoke dress, we ask you to come 1 year to 6 months in advance. In case of doubt, you can contact us, we will inform you if you are in time.  
How do you make a bespoke dress? 
A bespoke dress takes around 3 to 5 appointments. First, we talk about the spirit of your wedding and your morphology. If you don't have a crush on a particular design, we try on some that are in the showroom. Then, we take your measurements and make a mockup. After the mockup, we cut the dress into the real fabric, and the dress becomes one, step by step. At the last appointment, we make the hem and check if everything is perfect.
What is a bespoke dress?  
Your dress is unique as you are. Making a custom dress is the assurance to have a dress that fits you perfectly. We chose together every detail of the design, the fabric, the lace, etc… Before cutting in the real fabric, we make a mockup. This will be the design we defined together, but in cotton fabric, to confirm your choices. 
Deciding on a bespoke dress needs the capacity to picture yourself in a design that is not possible to try on.  
Where are your dresses made? 
All of our dresses are made in Colmar, France in our atelier. We sew them one by one from the mockups and the drawings we make with you. Each dress receives a unique treatment.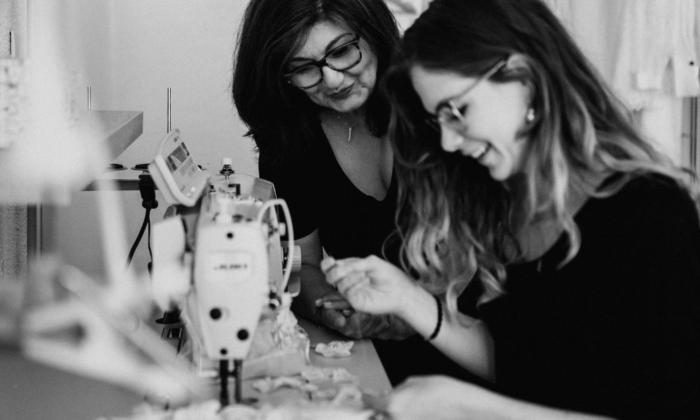 How to prepare for my 1st fitting? 
For your first fitting, you can come alone or accompanied (max. 3 persons). Come with inspirations, a Pinterest board, and screenshots of things that you like. We also recommend you to wear nude underwear. 
I fall for one of your dresses, can you remake it? 
Of course! If one of our designs is the one, we can tailor it so it'll fit you perfectly.
Do you only make wedding dresses?
We also make every kind of custom garment for your party, gala, or even for mom's brides. You just have to call us to talk about your project.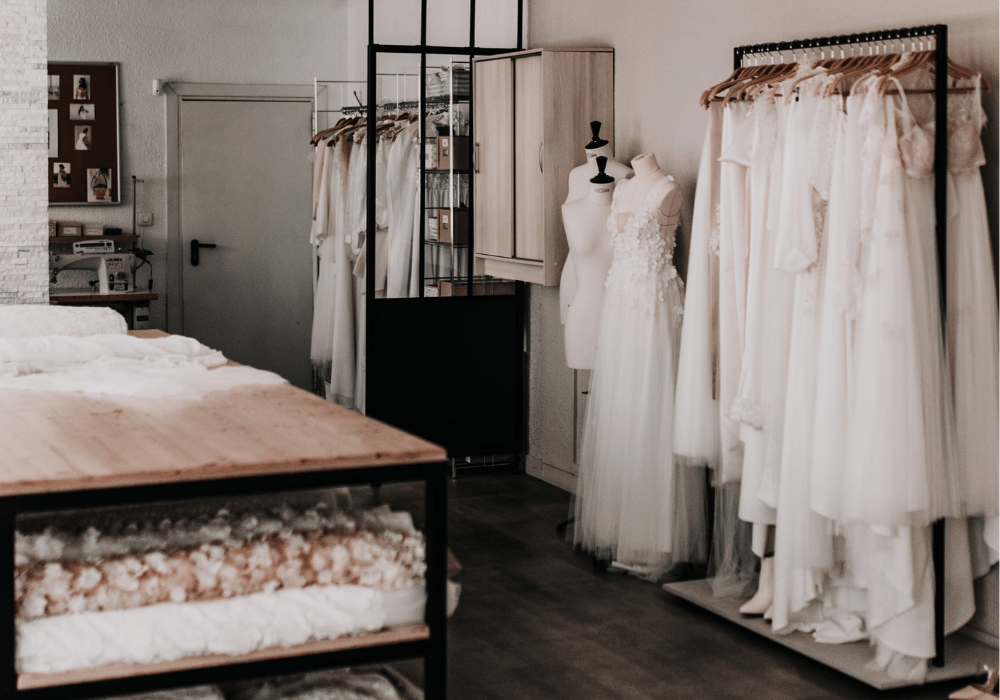 Let's meet together !
Do we answer all of your questions? Do you want to make an appointment? We are waiting for you at the atelier.